Spencerport Soccer Club is proud to partner with the
Monroe United Recreational Soccer League (MURSL)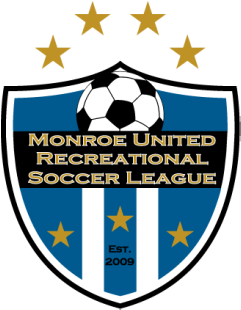 The goal of the MURSL program "is to unite Club and Town programs from Monroe and surrounding counties who are interested in participating in a RECREATIONAL youth soccer league where the focus is to foster learning of the sport and playing with fairness, character, good sportsmanship, and most importantly to have FUN. This League is NOT open to "carded" players; those who play in competitive or premier programs."
MURSL offers programs for girls and boys at ages u10, u13, u16, and u19.
Summer 2023
Cost - $115 for the 2023 season
Location: Primary and Backup options within Spencerport are being negotiated. Locations will be communicated once finalized.
The MURSL season typically begins the Tuesday after Memorial Day, and runs through the middle of July.
Boys play on Mondays and Wednesdays, and girls play on Tuesdays and Thursdays.
The practice season typically begins in Spencerport on May 1st.
The League now has its own website, which can be found
here
.
U10 01/01/2013 to 12/31/2014
U13 01/01/2010 to 12/31/2012
U16 01/01/2007 to 12/31/2009
U19 01/01/2004 to 12/31/2006